Improving Engagement Through
Avontuur

&

Verhalen Vertellen
We Help You in finding the
right solutions

for

your needs
æStranger is here to help you improve and increase engagement for your audiences. Together with you, we will find the right outcomes for you, using both game-based techniques and methods taken from behaviourism.
We are primarily focused on improving audience engagement, we also offer team-oriented learning experiences and workshops on gamified marketing solutions.
Led by Albert van der Meer, a long time producer,  facilitator, consultant, and co-author of Press Start – Using Gamification to Power-up Your Marketing available on Amazon, which was shortlisted for Business Book of the Year Award for 2020.
klanten die we geholpen hebben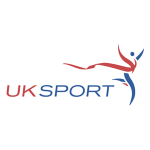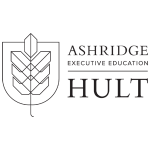 Denkt u dat wij uw ook kunnen helpen?
Meer dan 90% van de marketeers houden van wat Gamification hen biedt. (OptinMonster)

Marketing Gamification neemt spelelementen op en implementeert ze in uw campagnes en processen om ze aantrekkelijker te maken. En wij bij æStranger willen met u samenwerken om dit voor uw bedrijf te doen.
Audience engagement increases by more than 40% when incorporating interactive game-based solutions. (FinancesOnline)

We at æStranger will help you improve your engagement level using our audience engagement & audience experience design frameworks as found in our book Press Start.
Minstens 80% van werknemers zeggen dat ze door een gamified omgeving meer gemotiveerd en productiever zijn geworden. (TalentLMS)

Met æStranger kunt u deelnemen aan verschillende masterclasses en cursussen, zowel online als offline, om te leren hoe u game-gebaseerde oplossingen in uw organisatie kunt implementeren.

Meer dan 94% van de werknemers heeft gezegd dat teambuilding hen heeft geholpen met relaties met collega's en werkgevers. (HumanResourcesToday)

De team georiënteerde en teambuilding ervaringen van æStranger zullen de motivatie van uw werknemer helpen verbeteren.
70% of meer van de beroepsbevolking zijn millennials, dus het zal een noodzaak zijn om gamified ervaringen te hebben. (FinancesOnline)

æStranger biedt verschillende Gamification Workshops over het verbeteren van betrokkenheid, communicatie en samenwerking. We zijn ook beschikbaar om meer op maat gemaakte workshops te bespreken die aan uw behoeften voldoen.

Bij æStranger geloven wij dat gamification voor iedereen is en door iedereen kan gedaan worden!

Dus, als u denkt dat u liever zelf een van onze game-ervaringen wilt leveren en faciliteren of gewoon wilt lezen en leren over gamification in het algemeen, dan hebben we verschillende producten speciaal voor u.
æStranger.com is about sharing with and helping everyone who is interested in the ideas, theories and applications of AE & AX Design, behavioural psychology, UX Design, gamification, gameful design, gaming and team engagement.
Expertise zonder vergelijking
æStranger is committed to working with you to determine whether an AE & AX Design solution is correct for you and to deliver one that aligns with you and your audience's hopes and desires.
We are always open to discuss ideas and possibilities of AE & AX Design solutions that will help you and your organisation. So do feel free to email us and we can have a conversation about what you want and need.
Betrek uw publiek vandaag
It has never been easier to create and implement AE & AX Design solutions for your audiences than it is right now!
Als u de inhoud op de website leuk vindt, overweeg dan om ons te steunen om deze in de lucht te houden.
Of als je gewoon een biertje met ons wilt delen of wilt helpen bij onze cafeïneverslaving!
Dank u!