Improving Engagement Through
Adventure

&

Storytelling
We Help You in finding the
right solutions

for

your needs
æStranger is here to help you improve and increase engagement for your audiences. Together with you, we will find the right outcomes for you, using both game-based techniques and methods taken from behaviourism.
We are primarily focused on improving audience engagement, we also offer team-oriented learning experiences and workshops on gamified marketing solutions.
Led by Albert van der Meer, a long time producer,  facilitator, consultant, and co-author of Press Start – Using Gamification to Power-up Your Marketing available on Amazon, which was shortlisted for Business Book of the Year Award for 2020.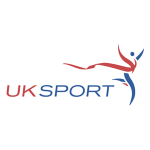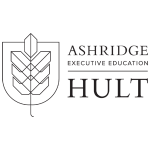 Do you feel we can help you as well?
More than 90% of Marketers love what Gamification provides to them. (OptinMonster)

Marketing Gamification takes game elements & implements them into your campaigns & processes to make them more engaging. And we at æStranger want to work with you to do this for your business.
Audience engagement increases by more than 40% when incorporating interactive game-based solutions. (FinancesOnline)

We at æStranger will help you improve your engagement level using our audience engagement & audience experience design frameworks as found in our book Press Start.
At least 80% of employees say that a gamified environment has made them feel more motivated & productive. (TalentLMS)

With æStranger, you can join various masterclasses & courses, both online and offline, to learn how to implement game-based solutions in your organisation.

Over 94% of employees have said that team-building has helped them with relationships with colleagues & employers. (HumanResourcesToday)

æStranger's team-oriented & team-building experiences will help improve your employee's motivation.
70% or more of the workforce are Millennials, so having gamified experiences will become a necessity. (FinancesOnline)

æStranger offers various Gamification Workshops on improving engagement, communication & collaboration. We are also available to discuss more bespoke workshops that fit your needs.

æStranger believes that gamification is for, and can be done by everyone!

So, if you feel that you would rather deliver & facilitate one of our game-based experiences yourself or simply want to read & learn about gamification in general, then we have several products just for you.
æStranger.com is about sharing with and helping everyone who is interested in the ideas, theories and applications of AE & AX Design, behavioural psychology, UX Design, gamification, gameful design, gaming and team engagement.
Expertise Without Comparison
æStranger is committed to working with you to determine whether an AE & AX Design solution is correct for you and to deliver one that aligns with you and your audience's hopes and desires.
We are always open to discuss ideas and possibilities of AE & AX Design solutions that will help you and your organisation. So do feel free to email us and we can have a conversation about what you want and need.
Engage your Audience Today
It has never been easier to create and implement AE & AX Design solutions for your audiences than it is right now!
If you enjoy the content on the website, then please consider supporting us in keeping it up and running.
Or if you simply want to share a beer with us or aid our caffeine addiction!
Thank you!